Editorial Board: English Literature and Linguistics Journal
CHIEF-PATRON
Dr. Yogesh Sharma
M.A. Ph.D (Eng. Litt.)
Associate Professor
Swami Shraddhanand College,
University of Delhi,
Alipore, Delhi-36
Editor-in-chief
Dr. Kirti Agarwal
(Ph.D , M.Com , MBA , LLB, PGDFM , AIPP , DCA)
Director , ITERC College (MBA, PGDM) , Delhi, NCR
Freelance Research Trainer , Entrepreneurship Trainer,
Speaker , Supervisor & Admission Counselor
Director – Kaav Media Pvt Ltd
President – Smt. Vimla Devi Education Society (NGO) , New Delhi
dr.kirtiagarwal@gmail.com, drkirtiagarwal1@gmail.com
submission@kaavpublications.org
REVIEW BOARD EDITORS
Dr. Shweta Singh
M.A. Ph.D (Eng. Litt.), Assistant Professor, AIESR, Amity University, Noida
Dr. Parul Mishra
M.A. Ph.D (Eng. Litt.), Assistant Professor, Dronacharya College of Engineering,
Gurgaon
Prof. Dr Bhagwat S. Goyal
(MBA, MA, MCA, B.Tech etc.)
Post-doctoral Fulbright Fellow, University of California, Los Angeles, USA *Over 100 scholarly/research articles and books published *55 years of teaching experience

T.Vishnupriyan (MA., MA., M.Phil)
Assistant Professor in English,The Central Law College, Salem.
B.Com -Nallamuthu Gounder Mahalingam College, Bharathiar Univ., Tamil Nadu. M.A. & & M.Phil Government Arts College (Autonomous), Coimbatore.Being the Professionalist, Joined Professional Bodies such as ELTAI, IATEFL and FSLE.
EXECUTIVE EDITORS
Dr. Sunil Mishra
M.A. Ph.D (Eng. Litt.)
Associate Professor,
Dronacharya College of Engineering,
Gurgaon

Dr. Priyanka Vaidya
M.A. Ph.D (Eng. Litt.)
Assistant Professor in English
Govt. P. G. College, Nalagarh
Distt.- Solan (H. P.)

Dr. Shuchi Agrawal
M.A. Ph. D, UGC NET, SLET (English)
Assistant Professor-II
Amity University , NOIDA
10 years Teaching Experience
Supervising M.Phil & Ph.D Scholars
Specialization: Postcolonial Literature, Literary Criticism, Feminism, Literary Theory, American Literature and English Poetry from Wordsworth to Tennyson, Restoration and Augustan Drama, 18th & 19th Century Novels, 20th Century Poetry, Contemporary Literature, etc.
International Associate Editors
Dr. Garima Sharma
Visiting Research Scientist Institute For Skeletal Ageing, College of Medicine, Hallym University, 39 Hallymdaehak-Gil, Chuncheon-si, Gangwan , South Korea


Dr. A.M. Chandra
[PhD, M.E., B.E., - (IIT Roorkee) , B.Sc., FIS, MINCA, MRSA, MAEG, MIPA]
Professor of Civil Engineering , Arba Minch University, Ethiopia


Dr. Jerry Luftman
Professor and Managing Director Global Institute for IT Management, LLC Fort Lee, New Jersey 07024. 22 years exp. with IBM , 20 years Distinguished Professor. Founder and Associate Dean of the Stevens Institute of Technology Information Systems Programs one of the largest in the world.

Dr. Dhruba Kumar Gautam
(Ph.D , MBA , MPA) , Nepal
Asso. Prof.(FMS) Tribhuvan Univ., Nepal Member of (AIB , AOM,ISLE,IAM, IFSAM , IHRM) . Member Expert of Economic Policy Advisory Committee of Government of Nepal

Dr. Suvod Kumar Karn
(Ph.D , LLB , FCMA , FCA)
SAFA Committee Chairman. Managing Partner, Suvod Associates Kathmandu , Nepal

Rajdeep Singh
Master degree-linguistics and English teaching, Payame Noor University , Iran . Persian language word formation and contrastive analysis. Expert in more than 16 Languages

National Editors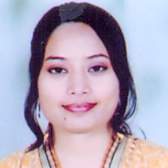 Dr CHAKRESWARI DIXIT
M. A., Ph.D (ENGLISH LITERATURE)
PGT ENGLISH CBSE SCHOOL
ASSIST PROF. , K P ENGGN. COLLEGE,
AUTHOR OF U G AND PG LEVEL BOOKS
CBSE ICSE ISC BOOKS
FAVOURITE TEACHER AWARDEE BY AMAR UJAL IN 2010
Editorial Board
| | |
| --- | --- |
| Dr. Kamaljeet Singh | Dr. Romika Batra |
| Dr. Neer Kanwal Mani | Dr. Gifty Gupta |
| Dr.Madhu Singh | Dr. Deepa Diddi |
| Dr. V.K.Gogna | Mr. Arun Bhagat |
| Dr. Shivali Singh | Dr. Vidushi Sharma |
| Dr. Shivani S Verma | Dr. Deepti Sharma |
| Mr.Anil Mishra | Mr. Om Prakash |
| Mr. N.K.Kansal | Dr. Indu Bala Sharma |
| Mrs. Samidha Shikha | Md. Amir Hossain |